Orlando harpist Christine MacPhail
is a professional musician in Central Florida,
providing harp music for weddings and corporate events.

She performs as a harp player for weddings,
receptions, destination weddings, and other special events at
hotels, country clubs, and restaurants throughout Orlando.

Christine plays all styles of music from classical to contemporary.
Feel free to request your favorite song!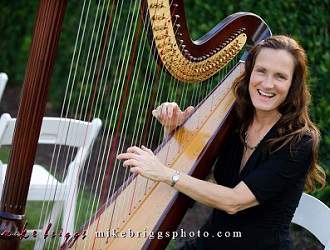 Wedding Photo - Mike Briggs Photography