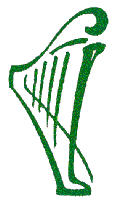 Home


Weddings


Harp Music Samples


Reviews


Blog


Contact




CLIENT REVIEWS
Harpist Christine MacPhail - Orlando, Florida
| | | |
| --- | --- | --- |
| Click for reviews | Click for reviews | Click for reviews |
Comments from recent brides about Christine's harp music:

Capen House wedding


Thank you so much Christine,
our family was very impressed
with how talented you are.

Will definitely recommend you to
anyone in the future
getting married in Orlando.
~~~
Mar 21/17-Stephanie & Chris
Capen House, Winter Park, FL

Reviewed at Perfect Wedding Guide





Thank you so much Christine!
We loved having you play
our ceremony music!

Our guests really loved it too!

~~~
Feb 18/17 - Cassie & Bruce
Isola Farms, Groveland, FL

Comment from Facebook




Isola Farms wedding ceremony, Groveland

Estate on the Halifax wedding


One of the most outstanding aspects of our
wedding was Christine's accompaniment to our ceremony.
Her natural talent and smooth progressions stunned us and
our guests, and it filled the ceremony with an atmosphere
we never experienced before.

We were impressed by Christine's extensive song list,
and she even offered to learn a song of our choosing.
We highly recommend her for your ceremony.
~~~
Jan 14/17 - Kristina & Taylor
Estate on the Halifax, Port Orange, FL

Reviewed on The Knot / Wedding Channel



Christine is amazingly talented!
We had her play at our ceremony and cocktail hour.
Her music was truly beautiful. Her music selections
cover anything and everything you could ever imagine.

I honestly remember a time during the ceremony
when I stopped to listen to her play.
Christine made it a point to say hello and congratulations
before she left and that was very meaningful to us.
~~~
Jan 13/17 - Lisa & Jay
Bella Collina, Montverde, Florida

Reviewed on Wedding Wire




Bella Collina wedding ceremony
Click the links above to read more reviews, or to add your own.
Many thanks to the newlyweds for all your kind words!
Endorsements of Harpist Christine MacPhail from other Orlando wedding professionals:
Mission Inn Resort

Christine is the perfect musician
for your wedding ceremony and cocktail hour.
The first time we heard her playing rock music on her harp,
it stopped us in our tracks.
You can truly request just about any song,
and Christine can play it.

For the more traditional crowd,
she plays an elegant bridal march and Canon in D.
You can be traditional on the way down the aisle
and then a rockstar on your exit.
An elegant rockstar that is!

Endorsement from Wedding Wire




Mission Inn Resort - Legends Courtyard
Puff 'n Stuff Catering

Harpist Christine MacPhail is phenomenal.
When she plays the entire room is just in awe.

Her professionalism, elegance, and talent
sets her & your event apart from the rest.
We're always thrilled to work with her at events!

Endorsement from Wedding Wire


Soundwave Entertainment Systems

Christine MacPhail is Soundwave's favorite harpist.
She has a great personality and is always
a pleasure to work with from a vendor standpoint.

PLUS she can play ANYTHING on her harp.
She can even rock it out!
Her talent is unsurpassed!

Endorsement from Wedding Wire

Rev. Kevin Knox - A Beautiful Ceremony

Christine is the harpist I work with the most,
so it is privilege to speak regarding her work.
She's a warm, loving and caring person
and it certainly carries over in her music.

She doesn't just play the notes
she communicates the spirit of the music-
and that makes a difference!!
You can tell that she loves her work and is easy to work with.

You cannot go wrong in considering her
to provide music for your celebration!
When I see that I am working with her,
I can breathe a sigh of relief.

I am proud to have her on my exclusive vendor list.

Endorsement from Wedding Wire

Read other wedding vendor endorsements of Christine's harp music at Wedding Wire
Thanks to all my fellow wedding business owners for their wonderful words!
---
Home | Weddings | Harp Music Samples | Reviews&nbsp | Blog&nbsp | Contact